About us
classification

2020
Mar 2020
S3100A successfully applied on the stone mine
Jan 2020
M300 compact frequency inverter(380V 2.2~7.5kw) phased into market
2019
Jul 2019
All staff visited Thailand
Jan 2019
M500 vector control inverter phased into markets
2018
Oct 2018
Mexico Customer visited us
May 2018
India Customer visited our factory
2017
Dec 2017
Visited India agents
Mar 2017
Servo system( MSD200), updated on the MSD100, tested successfully
2016
Oct 2016
Visited Russia Agents
Aug 2016
India Exhibition
Jun 2016
Visited India Agents
Apr 2016
Hannover Exhibition
2015
Dec 2015
Savch HMI and PLC products were developed.
Aug 2015
Savch SDA2 series high-precision servo drive were successfully launched.
Feb 2015
Savch undertake the national science and technology support plan of 2014.
Jan 2015
Machtric Servo system( MSD100), crane inverter, air compressor tested into market
2014
Jul 2014
SAVCH brand again won the "Fujian province" "famous trademark" honorary title.
Jan 2014
Machtric brand Z900 & S3800E vector control inverter phased into market
2013
Oct 2013
Savch generation of S3800 series of high-performance vector control inverter put into production, marking the company inverter research and development technology reached the international advanced ranks.
Mar 2013
Savch high-power inverter was input mass production, inverter power sector gradually improved.
Jan 2013
Machtric brand IP65 series successfully developed and S800E mini series test in domestic successfully
2012
Oct 2012
Savch launched special inverter for flat spinning machine.
Jun 2012
Savch launched a new generation of glove machine, computer intelligent controller, knitted gloves, flower types beyond the Japanese imports
Apr 2012
Machtric brand phase into Russia market
2011
Nov 2011
Savch launched a new generation of thyristor power controller (power regulator) products, the performance indicators reached to the international advanced level
May 2011
Savch launched 4 color, 6 color, 8 color computer tuning machine intelligent control system
Jan 2011
Machtric brand (S1100V) phase into international market
2010
Dec 2010
Savch launched a touch control machine, marking the company in the field of general industrial controller and system integration has taken a solid step.
Oct 2010
Savch participated in the national cooperation project, and provided the frequency converter ODM products for many well-known companies such as Japan, India, Brazil and so on.
Sep 2010
Savch was awarded the Fujian Provincial Department of science and technology listed in Fujian province "inverter technology engineering research and development center."
Aug 2010
Savch got 18 patents and had more than 40 items of software knowledge rights. Savch set the fields of motor drive, electric control and system integration as the development strategies.
Feb 2010
Savch released S900 \S200 \S1100 \S2800 \S2900 \SDA \SDB series of inventers and AC served drive products, upgrading all of the drive products. The total quantity of low voltage inverters production exceeded 1,000,000 units.
Jan 2010
Quanzhou Machtric Automation Equipment Co., ltd. was founded, as Savch International departments.
2009
Oct 2009
Savch released many kinds of top plate making software of knitting equipment and special control system.
2008
Oct 2008
Shanghai Savch Electric Science and Technology Co., Ltd was established.
Oct 2008
Savch released industrial touch control products and frequency control products.
2007
Dec 2007
S800 series inverters won bronze prize of Association of Inventions.
May 2007
released S800 series inverters and won three patent rights.
Mar 2007
S3000 series inverters won the first prize of the Science and Technology Advancement Prize.
2006
May 2006
city level project research center was established in Quanzhou.
Apr 2006
Shanghai marketing center and research center were established.
2005
Nov 2005
awarded as one of the top 10 brand by "Inverter World".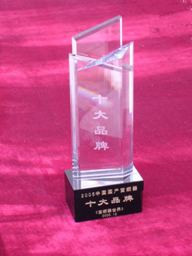 Nov 2005
achieved ISO14000 and OHSAS18000 external audit.
Nov 2005
completed the construction of new manufacturing facility and moved into the facility.
Aug 2005
introduced ISO14000 and OHSAS18000 management system.
Feb 2005
awarded as Fujian Hi-tech Industrial Enterprise.
2004
Apr 2004
Savch released low voltage AC inverter series and achieved CE recognition.
Jan 2004
Quanzhou Savch achieved QA recognition of ISO9001:2000.
2003
Dec 2003
Savch Electric combined SAVCH Electric (Taiwan) and invested a new manufacturing facility in Jiang-Nan Hi-Tech Industrial Park, Quanzhou.
Aug 2003
Quanzhou Sang Chuan Electric Equipment Co., Ltd was established by the joint venture of San Chuan Electric and SavchElectric (Taiwan).
2001
Jan 2001
Quanzhou Sang Chuan Industrial Electric Co., Ltd established. Achieved QA recognition of ISO9001:1994.